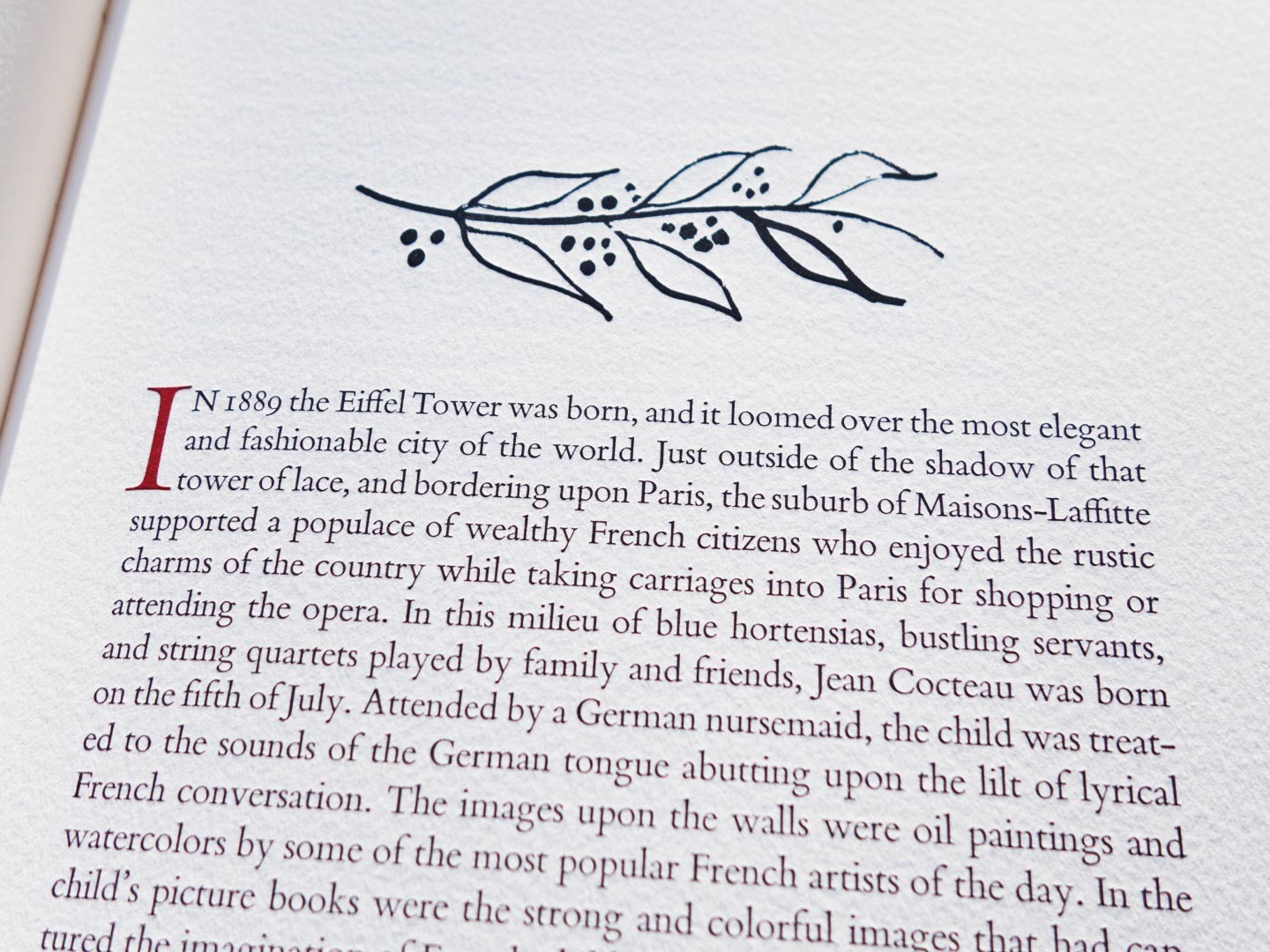 Book Printing
Jean Cocteau & The Illustrated Book. Santa Susana Press, 1990. See Books.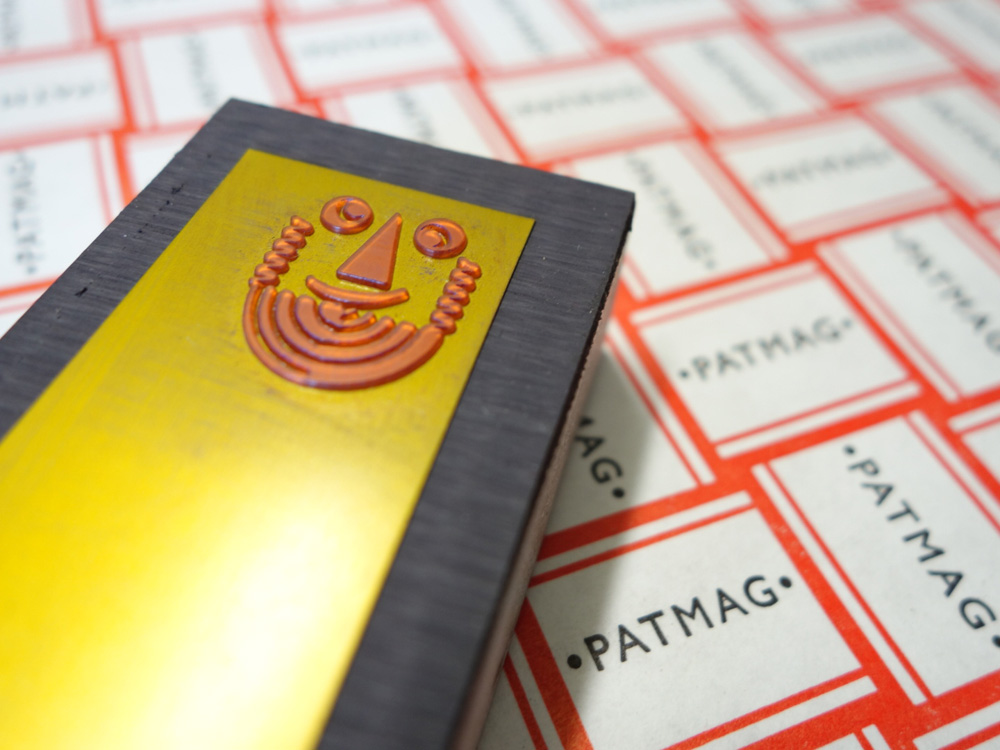 Patmag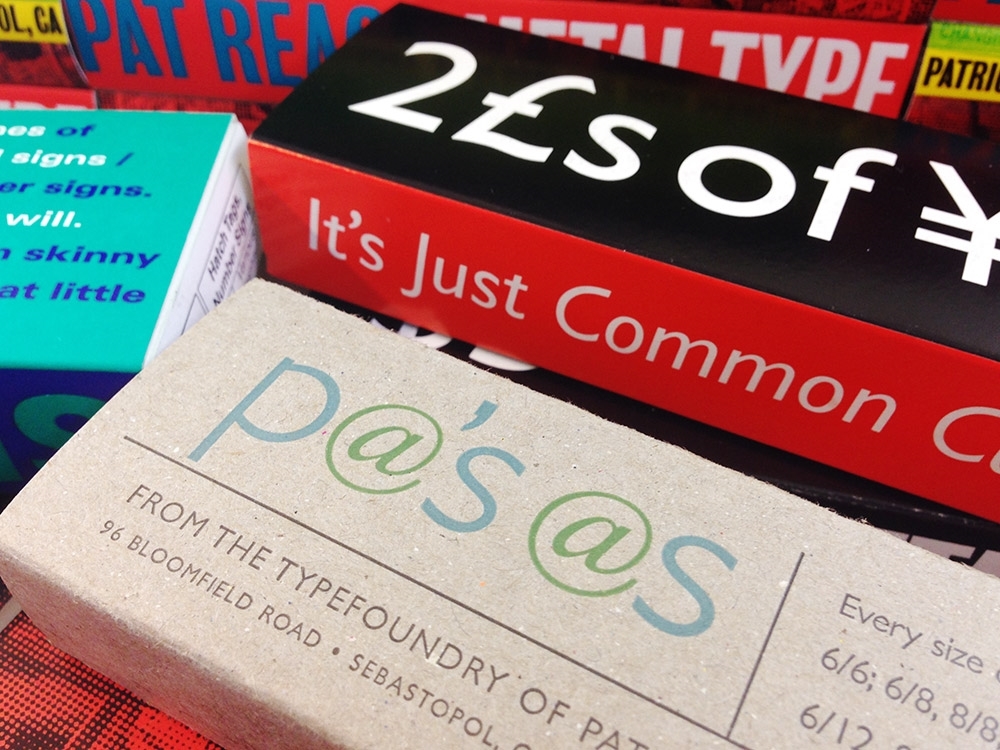 Fonts Ready for Shipping
A selection of our colorful fonts ready to be shipped.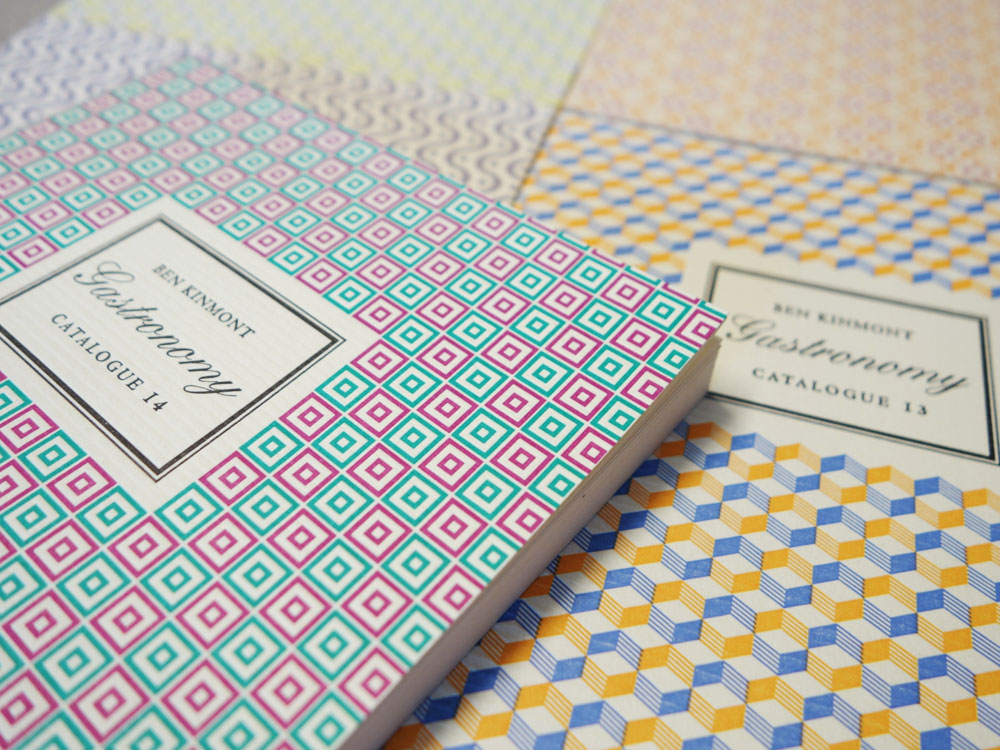 Booksellers' Catalogs
Over the years we
have printed many antiquarian booksellers' catalogs.
A wall of wood type in the visitors' lounge. The letters are attached magnetically and can be arranged to make personal messages, albeit backwards.
Type is cast at the foundry of Patrick Reagh Printers on a regular basis. For a list of the typefaces in the library click here. To order fonts please go to the store.
Monotype Composition Caster
This machine casts and composes type from a paper roll perforated by a keyboard.
Material from 2–36 point. The Elrod machine at PRP has turned the shop into a regular strip joint. Strip material from 2–18 point is available from our store.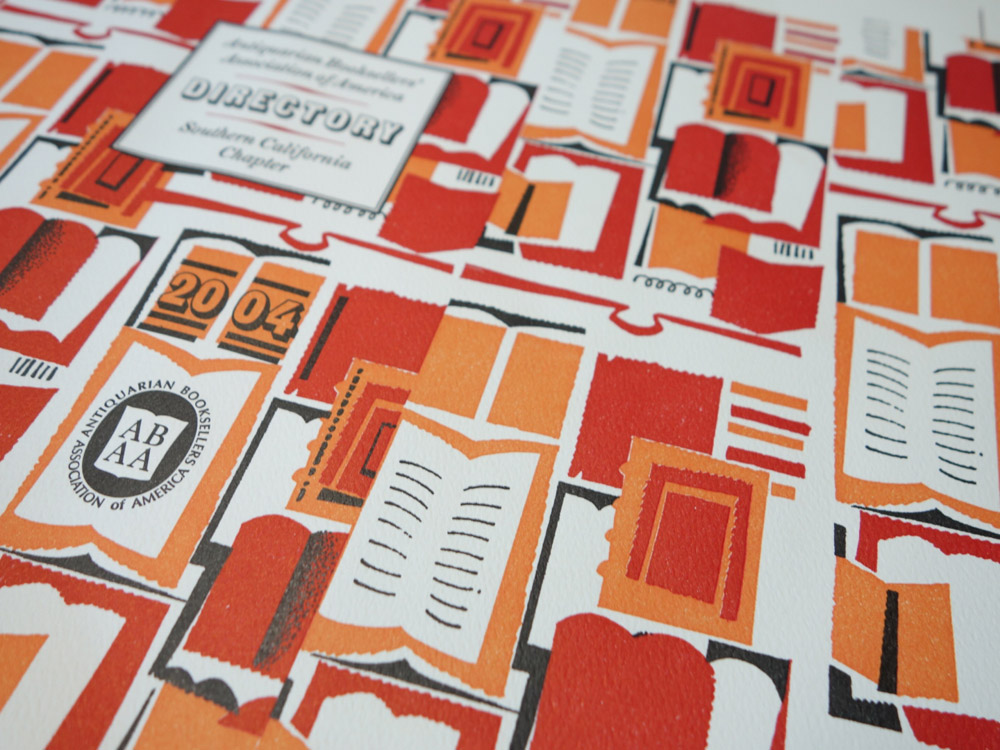 Pamphlets and Booklets
Cover design of the 2004 ABAA directory by Vance Gerry.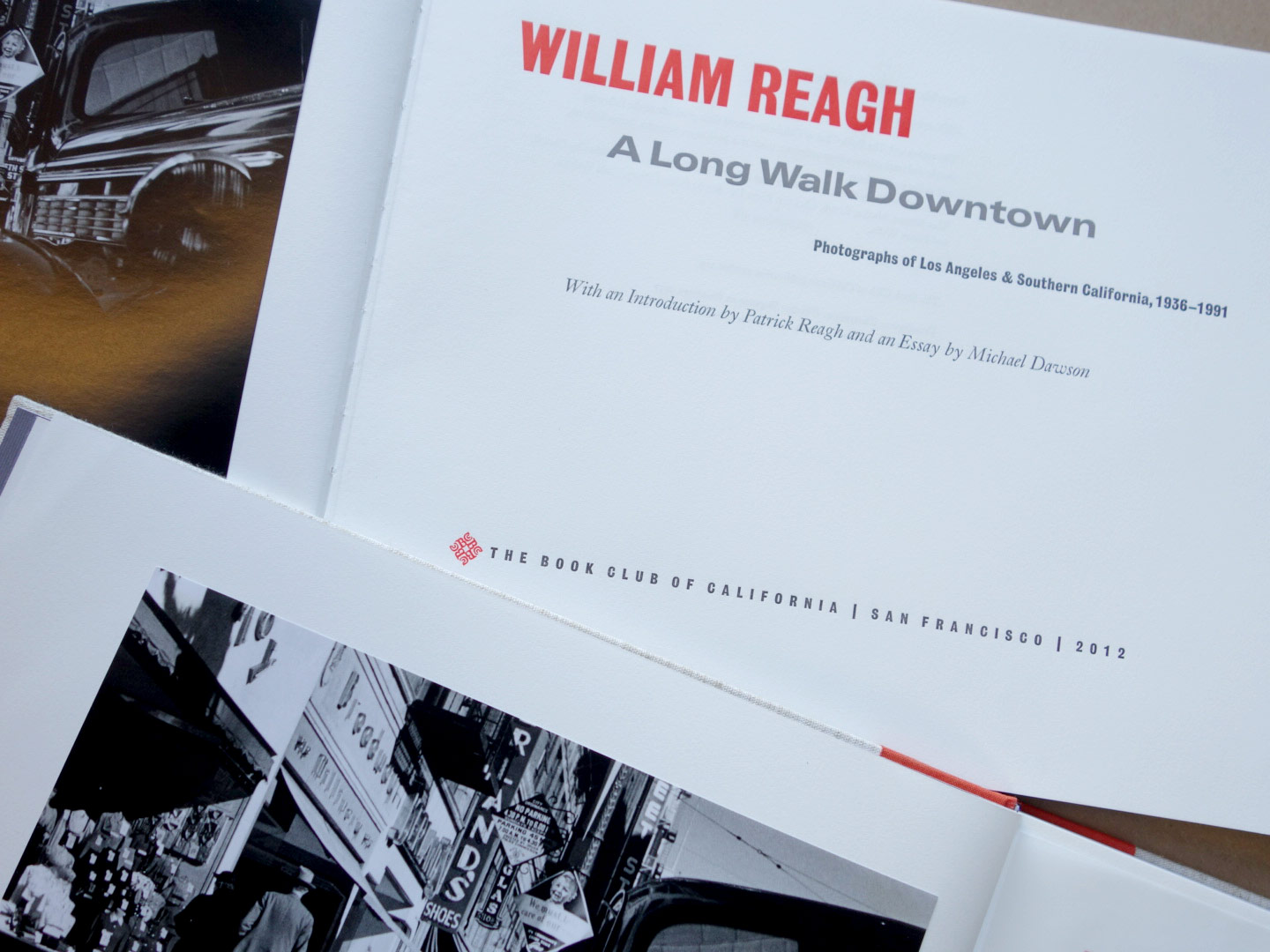 Book Design
A Long Walk Downtown. A book of photographs of a changing Los Angeles by Pat's father, William Reagh.
Published by the Book Club of California. Designed by Patrick Reagh with letterpress and offset reproductions.
PRP Logo
The original PRP logo, a typographic self portrait.
Colts Armory Platen Press
Our 10 x 15 Colts Armory Platen Press is over one hundred years old and still going strong.