Gallery
A potpourri of printing by PRP
Reaghtrospective announcement, 5 x 25 inches. Patrick Reagh, Arundel Books, 1993
Book Mountain. A selection of books from miniatures to folios.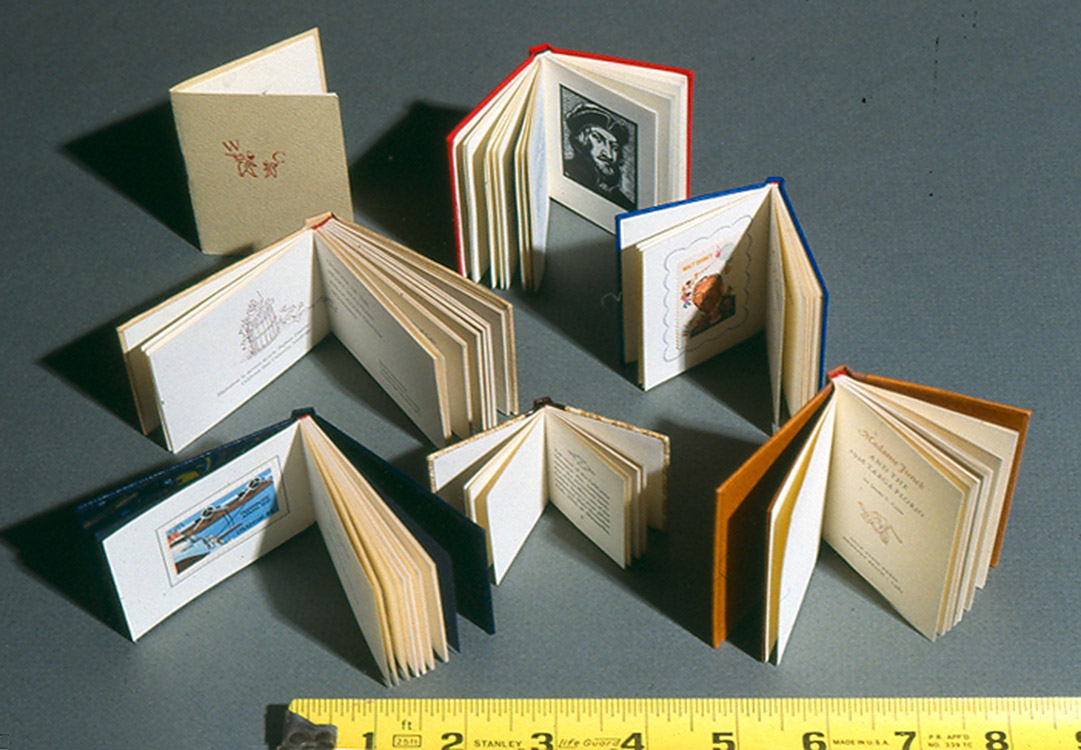 A bevy of booksellers' catalogs.
Circle of Life. Elton John lyrics enclosed in the boxed, limited-edition video (80,000) of the Lion King. Walt Disney Studios, 1995.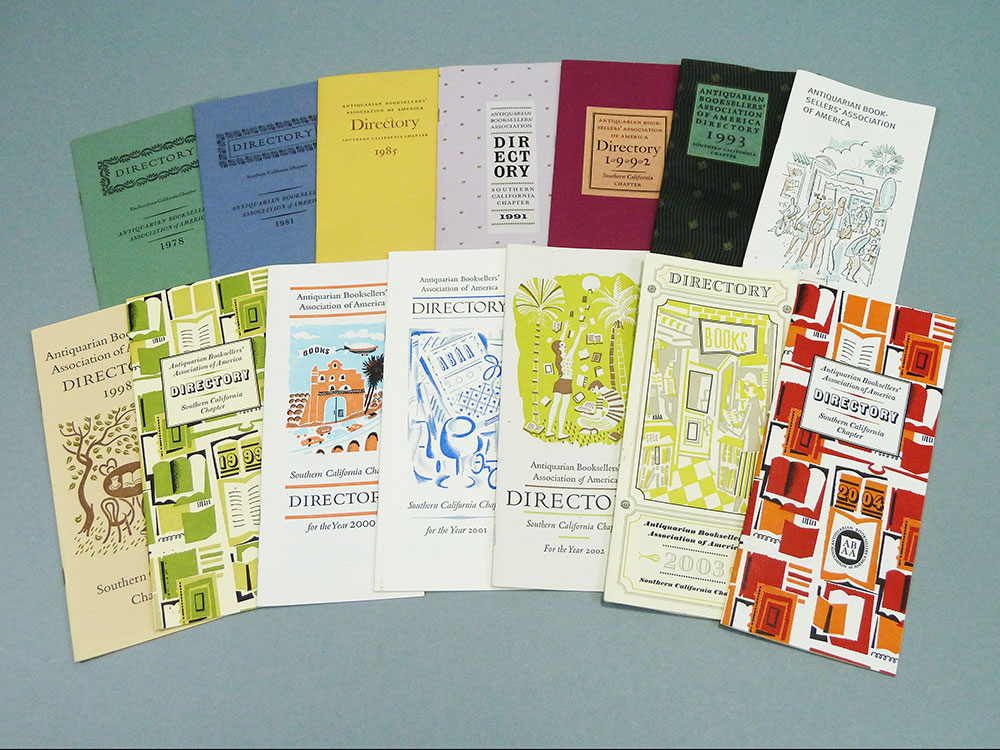 ABAA Southern California chapter directories from 1978–2004. The illustrated covers are by Vance Gerry.
All Hallows' Eve. Broadside 14.75 x 20.5 inches, Ricky Jay. William Andrews Clark Memorial Library, 1984.
Six of sixteen issues of Jay's Journal of Anomalies, Ricky Jay. Published by the author and William & Victoria Dailey, 1995–1998.
A Note on Traditional Japanese Print Sizes. W. H. Pinckard, Jr. William & Victoria Dailey, 1980.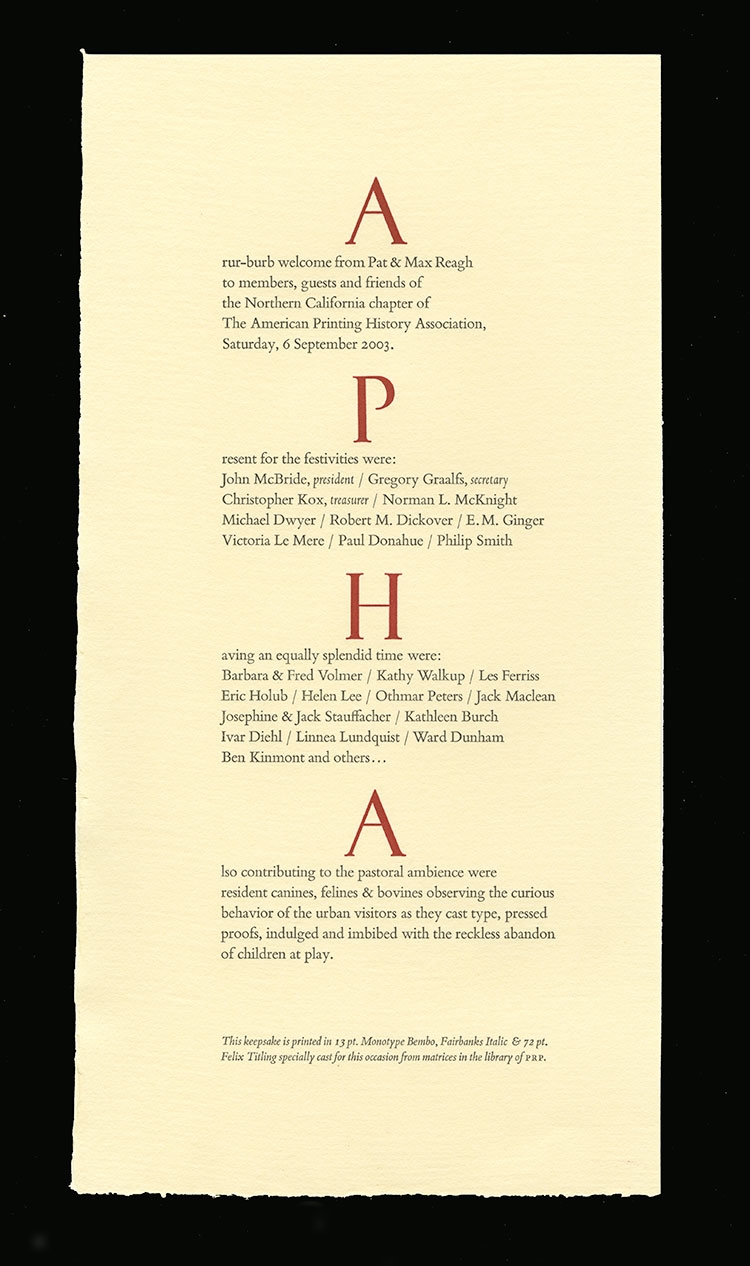 APHA keepsake. Patrick Reagh, 2003.
This is a Printing Office. Broadside, 15 x 19.5 inches, Beatrice Warde. Patrick Reagh, 2006.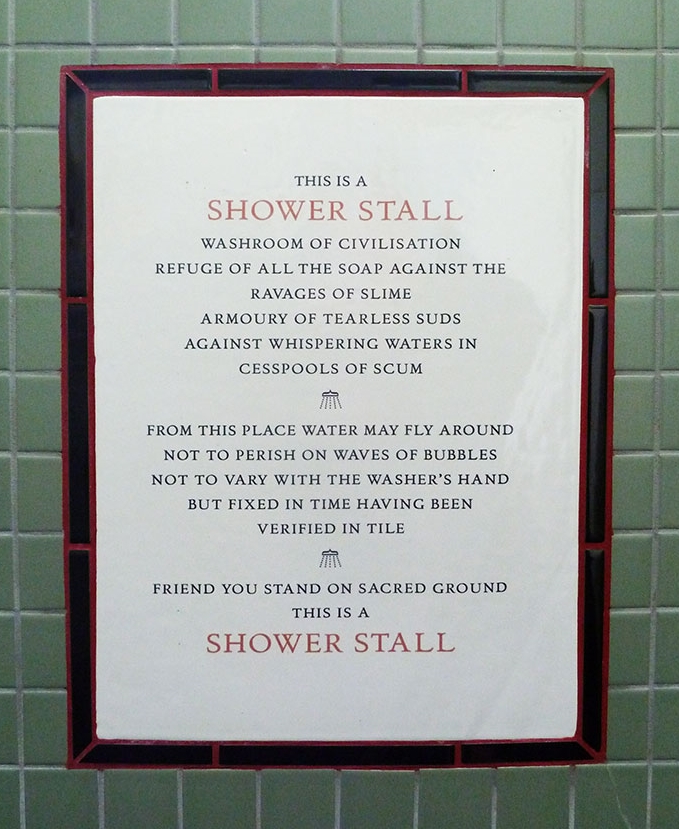 This is a Shower Stall, Patrick Reagh (with apologies to Beatrice Warde). Ceramic tile produced by Peter Shire, EXP Studios, 2009.
The Parts of a Letter. Broadside, 16 x 26 inches. Doyald Young, 1995.
Catastrophe. Broadside, 15 x 22 inches. Samuel Beckett, illustration by Joseph Mugnaini. Lord John Press, 1985.
Annual invitations for the B4th-of-July parties (held on July 3rd). Patrick Reagh, 1997. . .
Wait, there's more! B-4th cards in playing card form.
Poster Design & Printing. Serigraph poster, 18 x 22 inches, Patrick Reagh. The Mustard Seed Press ca. 1966.
Hang tags and belly bands. A selection of the many packaging labels printed for Williams-Sonoma, Inc., 2000–2002.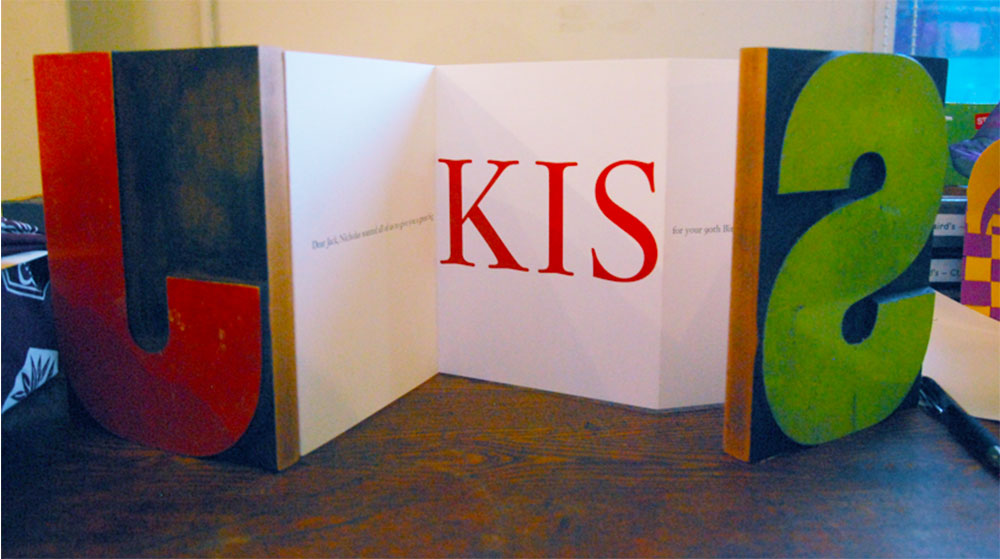 KIS. Birthday card with 50-line wood type for Jack Stauffacher on his 90th birthday, Patrick Reagh, 2011.
Wedding invitation, folded.
Wedding invitation, unfolded.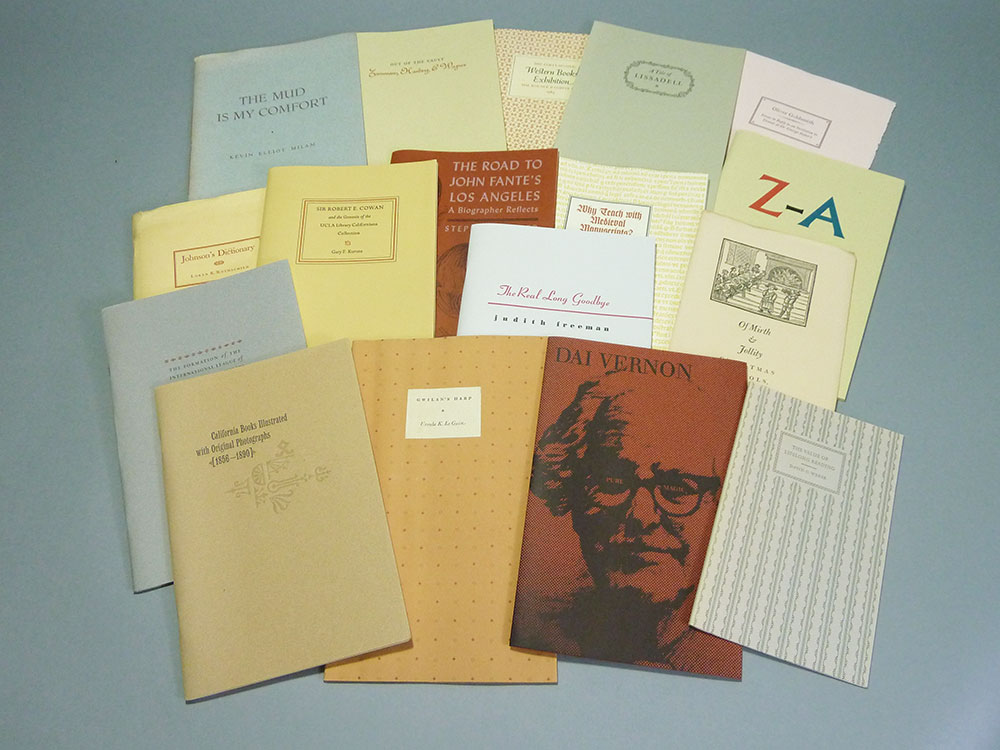 Shinenkahn. Proposal for financial support for the Pavilion for Japanese Art at LACMA. Designed by COY Design, 1985.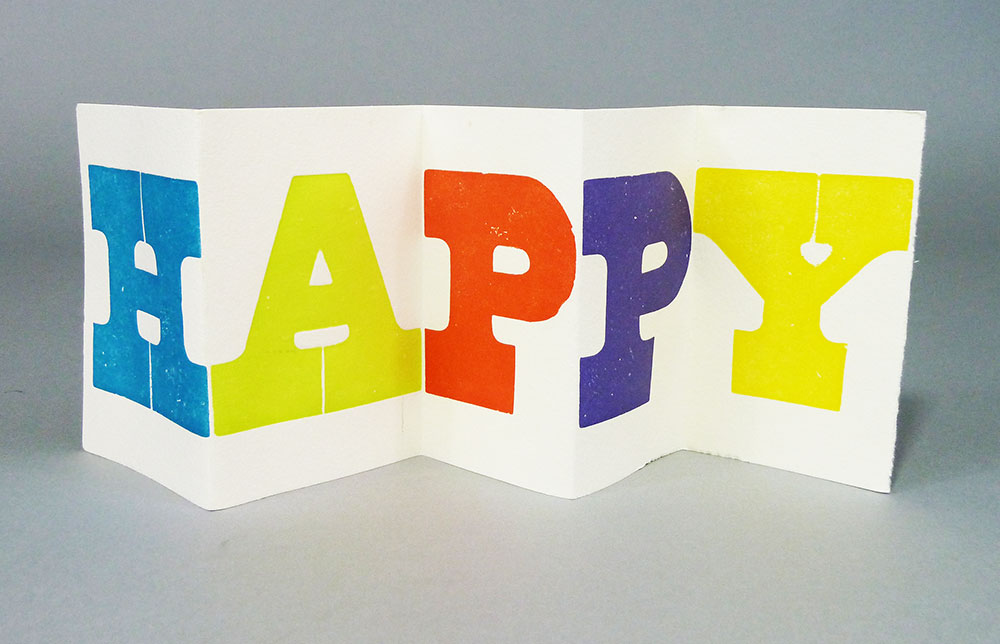 Happy. Holiday card, Patrick Reagh, 1995.